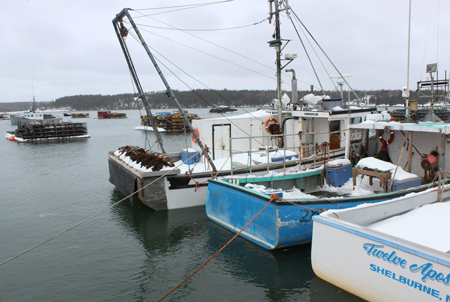 ---
Cod Extinction Unlikely
By Laurie Schreiber
ROCKPORT—Gulf of Maine cod is in trouble. But it's not on the verge of extinction.

"We want cod to be around forever. That's fine, but I would contend that is not a problem," said Steve Cadrin, a professor of fisheries oceanography at the UMass School for Marine Science and Technology. "When we look at marine bony fish, fishing has never forced any species to go extinct. Cod has one of the highest egg counts of any bony fish, so if there is any fish that is resilient to extinction, it's cod."

Speaking at the Maine Fishermen's Forum in early March, Cadrin said the idea of extinction should be taken off the table in management talks about Gulf of Maine cod. Instead, he said, the focus should be on how to avoid low recruitment in order to meet the ultimate objective of rebuilding cod for fishery production.