2012 Lobster Boat Race in
Boothbay and Rockland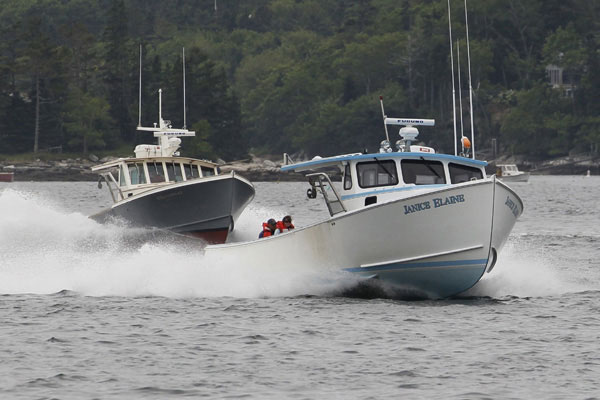 Alan Dugas's Delusional, left, a recently launched Peter Kass built wood boat and Janice Elaine at Boothbay June 16.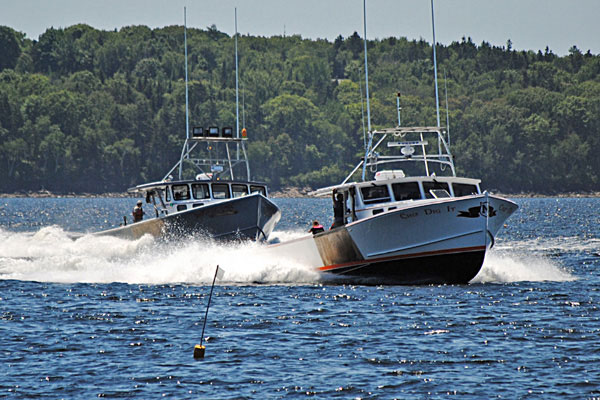 The Jonesport boat Rattlesnake owned by Travis Perry follows Matt Merchant's Chix Dig It across the starting line in the Diesel Class N in a race won by Tom Clemons 4 Girls on Saturday at Boothbay.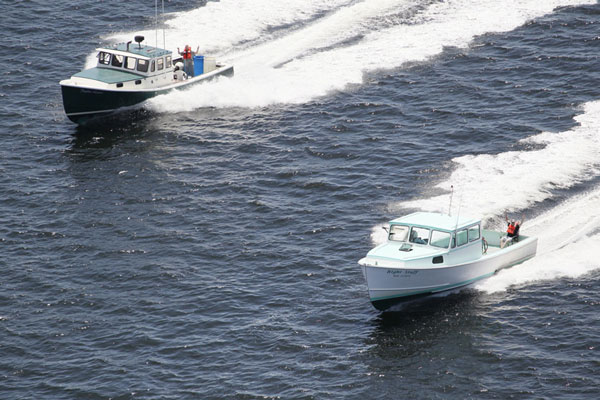 Racing off the breakwater at Rockland June 17th. Dana Alley's Right Stuff from Beals Island taking first in Diesel Class D with Johnathan Jones 2nd in Jaylin Lucas in Rockland on Saturday.
Start boat Tall Tails, owned by Ryan Post of Rockland , drops the flag for Janice Elaine ( David Myrick of Winter Harbor ) 1 st, Defiance ( Brian Eaton of Stonington ) 4 th, And Dear Abbie ( Scott Keenan ) 2 nd in Rockland on the 17th.