Shrinking The Fleet
A16, Banks & Buyouts
by Laurie Schreiber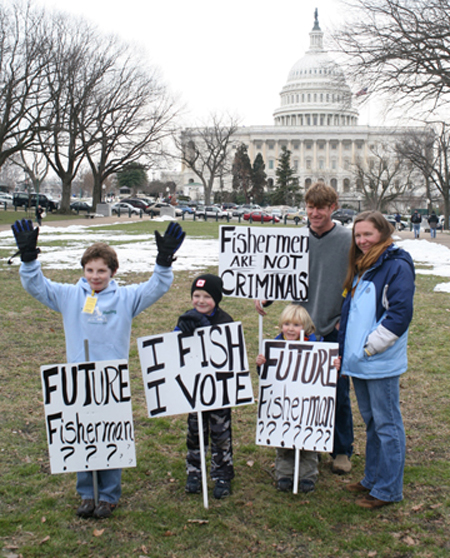 As the groundfish industry crosses the threshold to sector management, many in the industry, along with managers and scientists, predict that a lot of fishermen will be looking to sell their permits and get out of the fishery altogether.
"Considerable consolidation is predicted to happen over the next couple of years," said New England Fishery Management Council (NEFMC) groundfish analyst Tom Nies.
As a result, the NEFMC sometime this year will look at the possibility of requesting Congressional funding for a permit buyout program, said Anne Hawkins, another groundfish analyst. She was speaking to a sizeable crowd of fishermen and other interested parties March 6 at the Maine Fishermen's Forum in Rockport.