Costs of Catch Shares
by Laurie Schreiber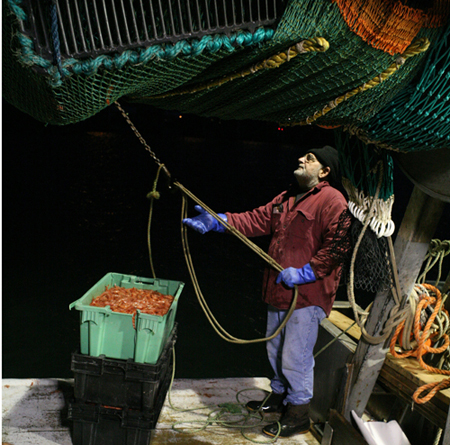 As groundfishermen grapple with the implementation of sector management as one of the latest catch share programs to be established among the nation's fisheries, the federal government is bringing the catch share concept to the forefront of the discussion about fishery management.
Many in the fishing community are concerned that catch share programs can lead to the loss of small boat fleets and communities and the "government giveaway" of a public resource.
"It's important to consider who the owners of the fisheries are. It's supposed to be the people," Gary Libby, a founding member of the Midcoast Fishermen's Association in Port Clyde, told the New England Fishery Management Council (NEFMC) at their January meeting.