Live Lobster Story
by Fishermen's Voice Staff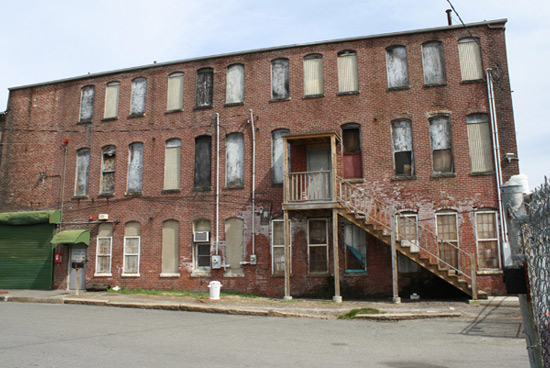 The Chelsea Massachusetts company that 18 months ago went to Prospect Harbor, Maine to start a lobster processing plant has met with another obstacle. On April 17, TD Bank filed a $3.4 million suit against the Live Lobster Company.
Earlier this year, the bank shut off the company's line of credit. The suit is based on the agreement Live Lobster has with TD Bank regarding deposits. That agreement called for Live Lobster to make all deposits with TD Bank as a part of meeting debt repayment obligations.
When Live Lobster deposited funds at another bank it was in violation of its agreement with TD Bank.
Without a line of credit the company cannot participate in a business based on buying and selling large dollar amounts of seafood rapidly.
Prospect Harbor is in the town of Gouldsboro. Live Lobster owner Antonio Bussone first came to Prospect Harbor 18 months ago to see the Stinson sardine plant which had recently closed after 100 years in business. The town was looking for a new business to take over the facility and bring back some of the 125 jobs lost when Stinson's closed. Former governor John Baldacci's office in Augusta was also interested in finding a business for the site.
Gouldsboro selectman Jim Watson said financing has been a continuing issue for Live Lobster and the Stinson plant project. The state's original proposal for a $400,000 community development grant for the project would have left the town responsible for paying the state back if the Live Lobster venture failed.
After several meetings in town over the course of a year, with some heated discussion in most of those meetings, the town settled on a smaller development grant for the project without having to hold the bag if Bussone's plans failed. Watson was an openly critical opponent of Bussone's plan.
"We asked to see a business plan and documentation of his financial ability to carry out his plan. But he never showed us anything concrete," Watson said.
"The state legislature promotes economic development projects, but they are not on the hook if the projects fail," Watson said. "Governor Baldacci probably promoted this project and he is at least partly to blame. Because if they were looking at this clearly and practically they might have said maybe this project should not happen."
Former Governor Baldacci can been seen and heard in an online video discussing the workers in the area who he said are "skilled seafood processors… that….. this is a chance to get a lobster processor, which we have trying to do for some time...."
The Maine lobster industry wanted to have a large lobster processor in the state again as a way to help stabilize the market price, use early season shedders that have been going to Canada at low prices and to strengthen the Maine brand.
A Gloucester, Massachusetts, seafood dealer familiar with Live Lobster noted that "the State of Maine wanted this wrongly and now they are going to lose from this."
That same seafood dealer said Bussone was known for paying more for lobster to get the boats away from other dealers and selling low to get customers to come to him to buy. He said Bussone's tactics probably cost this Gloucester dealer's company $1 million in the last seven years. He said he has heard buyers in Maine make the same complaint. Watson said he has not seen Bussone for over a year.
Live Lobster, on the face of it, is up against a major obstacle. Bussone is said to have about 12 companies strung along the coasts of Massachusetts and Maine. The base in Chelsea, Massachusetts, on Winnisimmet St. has seen little activity for weeks. Phones are not being answered in either Chelsea or Prospect Harbor.
The people in the Gouldsboro area are strapped because, "some got their jobs back, but now they are out of work again. So many people will be hurt by this," said Watson.